The U.S. District Court for N. California proposed court rules changes. The gist is that requests will go to the General Duty Judge. Comment by December 15.
Comments on the proposed court rules changes are due on Friday, December 15, 2017. Email your comments to: clerk_of_court@cand.uscourts.gov.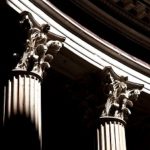 Readers can view the draft rules using these links:
Draft revisions to Civil Local Rules | Draft revisions to Criminal Local Rules
Sponsored by: https://tedbroomfieldlaw.com a personal injury and real property lawyer and attorney.
Source: https://www.cand.uscourts.gov/news/219
Go back to https://lawinformation.info
Please follow and like us: