SoCalGas did not owe a special duty to business plaintiff's required to be held liable for business plaintiffs' economic loss based on SoCalGas' negligent conduct in causing oily film to cover a residential neighborhood.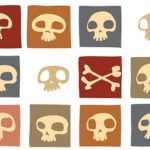 On October 23, 2015, SoCalGas discovered a natural gas leak at its storage facility, located above Porter Ranch in Los Angeles. The gas leak spread an oily mist over nearby neighborhoods. That oily mist damaged real and personal property. Residents and individuals who worked in the vicinity of the facility complained of odors and acute respiratory and central nervous system symptoms. Starting in October 2015, homeowners and realtors have been obligated to disclose to potential home buyers and lessees the events related to the gas leak.
In December 2015, the Los Angeles County Board of Education relocated students and staff at two Porter Ranch schools for the duration of the 2015-2016 school year. The gas leak and the resulting relocation of approximately 15,000 Porter Ranch residents took an enormous toll on the local economy.
As a result, plaintiffs' case will be dismissed, and, as of now, SoCalGas will not be liable for the economic loss to the businesses harmed by evacuation of 15,000 people caused by SoCalGas' negligence.
Sponsored by: Ted Broomfield Law, a personal injury attorney in the San Francisco Bay Area.
Source: http://www.courts.ca.gov/opinions-slip.htm
Return to our home at http://www.lawinformation.info.
Please follow and like us: