SoCalGas did not owe a special duty to business plaintiff's required to be held liable for business plaintiffs' economic loss based on SoCalGas' negligent conduct in causing oily film to cover a residential neighborhood.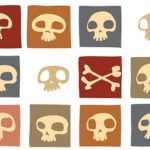 On October 23, 2015, SoCalGas discovered a natural gas leak at its storage facility, located above Porter Ranch in Los Angeles. The gas leak spread an oily mist over nearby neighborhoods. That oily mist damaged real and personal property. Residents and individuals who worked in the vicinity of the facility complained of odors and acute respiratory and central nervous system symptoms. Starting in October 2015, homeowners and realtors have been obligated to disclose to potential home buyers and lessees the events related to the gas leak.
In December 2015, the Los Angeles County Board of Education relocated students and staff at two Porter Ranch schools for the duration of the 2015-2016 school year. The gas leak and the resulting relocation of approximately 15,000 Porter Ranch residents took an enormous toll on the local economy.
[sociallocker id="1688″]
On behalf of businesses located within a five-mile radius of the leak, seven named plaintiffs sued. The business plaintiffs claimed no injury to person or property. Instead, they alleged the gas leak and subsequent relocation of Porter Ranch residents caused crushing economic loss to their businesses.
SoCalGas filed a demurrer, asserting it owed no duty of care to business plaintiffs under any of the alleged negligence theories—strict liability, negligence, and negligent interference with prospective economic advantage. Relying on J'Aire Corp. v. Gregory (1979) 24 Cal.3d 799, 804 (J'Aire), SoCalGas's argument was the pleading fell short because it did not include allegations of a transaction. Such a transaction is required by Supreme Court authority to establish a special relationship sufficient to impose a duty on SoCalGas.
Business plaintiffs opposed the demurrer, asserting J'Aire did not apply or, to the extent that authority did apply, they sufficiently pleaded the existence of a J'Aire "special relationship."
The trial court concluded SoCalGas owed a duty to business plaintiffs, holding:
"The economic loss rule thus does not apply in a context like this one: a classic mass tort action where high transactions costs precluded transactions, where the risk of harm was foreseeable and was closely connected with [SoCalGas's] conduct, where damages were not wholly speculative, and where the injury was not part of the plaintiff's ordinary business risk. (J'Aire . . . , supra, 24 Cal.3d [at p.] 808.)"
In cases of economic loss to third parties, recovery has been limited to situations where a transaction between the defendant and another was intended to directly affect the plaintiff (a third party), whose economic loss was a foreseeable consequence of the defendant's negligence. (Biakanja v. Irving (1958) 49 Cal.2d 647 (Biakanja).
The balancing factors in Biakanja are:
"[1] the extent to which the transaction was intended to affect the plaintiff, [2] the foreseeability of harm to him, [3] the degree of certainty that the plaintiff suffered injury, [4] the closeness of the connection between the defendant's conduct and the injury suffered, [5] the moral blame attached to the defendant's conduct, and [6] the policy of preventing future harm.'" (Centinela, supra, 1 Cal.5th at pp. 1013-1014.)."
When alleged negligence caused economic loss, but not personal injury or property damage, a duty is not presumed. Instead, courts examine the Biakanja factors to determine if the court can impose on defendant "an exceptional duty to third parties." (Centinela, supra, 1 Cal.5th at p. 1013.).
The Appellate Court analyzed that:
"The common element in Adams, Maez, and Union Oil is the "physical destruction of the property which enabled [the plaintiffs] to earn a livelihood." (Adams, supra, 50 Cal.App.3d at p. 40.) That element is missing here. Business plaintiffs suffered a decline in commercial activity as a result of neighborhood residents temporarily relocating after the gas leak. However, in Union Oil's words, their economic losses are beyond the "sphere . . . of a legally cognizable injury for which [SoCalGas] may be responsible." (Union Oil, supra, 501 F.2d at p. 570.)"
The Appellate Court further analyzed:
"In the absence of personal injury or property damage, the special relationship requirement serves as a foreseeability gauge. Without a special relationship, foreseeability is typically too tenuous to support the imposition of a duty of care to a third party."
The Appellate Court concluded that imposing liability on mere foreseeability alone would be "out of proportion to fault or [would] promote virtually unlimited responsibility for intangible injury." (Bily, supra, 3 Cal.4th at p. 398.)
Thus, the Appellate Court overruled the Trial Court's overruling of Defendant's demurrer, specifically disgreeing with the trial court's holding that defendants should '"bear all costs its accident caused" and there is no bar to recovery for purely economic loss under negligence theories when the precipitating event is a mass tort. The demurrer was overruled.'
[/sociallocker]
As a result, plaintiffs' case will be dismissed, and, as of now, SoCalGas will not be liable for the economic loss to the businesses harmed by evacuation of 15,000 people caused by SoCalGas' negligence.
Sponsored by: Ted Broomfield Law, a personal injury attorney in the San Francisco Bay Area.
Source: http://www.courts.ca.gov/opinions-slip.htm
Return to our home at http://www.lawinformation.info.