Scott and Deirdre Gurney, the creative force behind reality TV show Duck Dynasty can be removed from day-to-day operations of the company that they founded.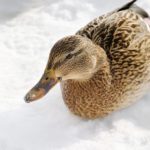 Sponsored by: Ted Broomfield Law, a leading personal injury, privacy, and landlord tenant lawyer in the San Francisco Bay Area.
Source: http://www.courts.ca.gov/opinions-slip.htm
Go back to http://www.lawinformation.info.
Please follow and like us: