Scott and Deirdre Gurney, the creative force behind reality TV show Duck Dynasty can be removed from day-to-day operations of the company that they founded.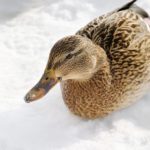 [sociallocker id="1447″]
In ITV Gurney Holding v. Scott Gurney, Court of Appeal of the State of California, Second District, Division One, B128694, published on December 5, 2017, the Appellate Court held that the trial court erred in granting a preliminary injunction to the Gurneys.
The Gurneys have been producing reality-television programming since 2005. Their greatest success was the program Duck Dynasty. In 2012, the Gurneys sold 61.5 percent of their production business to ITV. The parties signed two contracts. The first was an operating agreement that defined the structure of the new company, as well as the terms under which the owners could buy and sell their stakes. The second set of documents consisted of employment agreements that established the terms of the Gurneys' employment as joint CEO's.
The aforementioned operating agreement specified that the higher the EBITDA, the more money the Gurneys would receive if the ITV purchased the rest of their shares. EBITDA is a measure of financial profit.
As time passed, the Gurneys were not able to duplicate their success that they had with Duck Dynasty. Around July 2016, the Gurneys formed a new television production company called Snake River Productions.
In 2016, ITV Gurney Holding sold the rights to a relatively new TV show to Snake River Productions. This increased profit to ITV Holding, and especially the profit measure called EBITDA.
The problem was that the Gurneys had not told ITV that they owned Snake River Productions. ITV investigated, and subsequently filed suit against the Gurneys for violating their duty of loyalty. ITV also removed them from their employment positions.
The Gurneys motioned for a preliminary injunction. The trial court granted it, but, the Appellate Court reversed.
The Appellate Court reasoned:
"Pursuant to longstanding Supreme Court case law, "trial courts should evaluate two interrelated factors when deciding whether or not to issue a preliminary injunction. The first is the likelihood that the plaintiff will prevail on the merits at trial. The second is the interim harm that the plaintiff is likely to sustain if the injunction were denied as compared to the harm that the defendant is likely to suffer if the preliminary injunction were issued."
The Appellate Court then interpreted the pertinent contracts and found that those contracts did not permit the Gurneys indefinite rights to operate the company on a day-to-day basis. Hence, the Appellate Court reversed the trial court's order of preliminary injunction restoring the Gurneys employment positions.
[/sociallocker]
Sponsored by: Ted Broomfield Law, a leading personal injury, privacy, and landlord tenant lawyer in the San Francisco Bay Area.
Source: http://www.courts.ca.gov/opinions-slip.htm
Go back to http://www.lawinformation.info.