Don't buy a car from fraudster, Discount Auto Plaza!
Facts of this story are derived from Flores v. Southcoast Automobile Liquidators Court of Appeal of the State of California, Second Appellate District Division Five.
Flores wanted to buy her first car. She saw an advertisement from Discount Auto Plaza, (corporate name, Southcoast Automobile Liquidators). The small print stated that the price advertised was only valid until noon that day. Flores and her father made a total of two telephone calls to Discount Auto Plaza to confirm the price of the car, the condition of the car, and the miles of the car.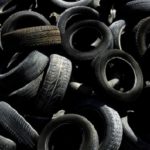 Flores drove an hour and a half to Discount Auto Plaza. The car actually had 107,000 miles, instead of 42,000 miles. The actual car had body damage. Flores wanted to buy her first car then, anyway. The contract specified a price of $17,401. Flores asked why the amount did not state the amount agreed to. The sales person, Maria Guadalupe Jauregui responded that "…just throwing numbers out and that number would not stay."
The automobile check engine light and check tire light came on as Flores drove home. Flores engaged in significant efforts to get Discount Auto Plaza to repair the car. Discount Auto Plaza refused. Flores engaged an attorney. Eventually Discount Auto Plaza made an offer, but the offer was too low for Flores to accept.
The case went to trial where the jury awarded Flores just under $81,000 under the Song-Beverly Act. Eventually, the court entered a judgment of approximately $15,000 general damages and $15,000 punitive damages against dealer, as well as $12,000 punitive damages against lender. Additionally the court awarded attorney fees in excess of $24,000 and costs just under $4,000.
Discount Auto Plaza appealed. The appeal was in part based on Discount Auto Plaza's argument that a remedy under the Unfair Competition Law (UCL; Bus. & Prof. Code, § 17200 et seq.) bars a consumer the Consumers Legal Remedies Act (CLRA; Civ. Code, § 1750 et seq.).
The Appeal Court held that "…the remedies are cumulative," and affirmed the trial court's judgment against Discount Auto Plaza for its fraud.
Sponsored by: Ted Broomfield Law, a leading personal injury, privacy and landlord-tenant attorney in the San Francisco Bay Area.
Source: http://www.courts.ca.gov/opinions-slip.htm
Go back to http://www.lawinformation.info