Squabbling Oceanside neighbors need yet another lawsuit to resolve enforcement of shared driveway settlement made in prior lawsuit.
The case of Howeth v. Coffelt, Court of Appeal State of California, Fourth District, Division One, involved a dispute between two neighbors with ocean view homes adjacent to each other. The homes shared one driveway. The neighbors consistently bickered over the use of the driveway. Eventually the dispute resulted in a lawsuit. This Appellate case held that the parties needed another lawsuit to enforce the settlement reached in the first lawsuit.
[sociallocker id="1542″]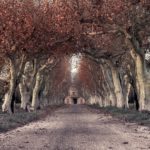 That lawsuit ended in a settlement, and a consent decree reflecting the settlement agreement. Inter alia, the settlement agreement contained an enforcement provision for violations. There was a monetary fine imposed on the violator for each violation.
Obviously, a new dispute arose after the settlement. Howeth requested payment of the fine. Coffelt refused to pay. Howeth motioned the court for an interim judgment under the settlement agreement.
The trial court denied the motion, reasoning it did not have subject matter jurisdiction. The Appellate Court affirmed.
The Appellate Court noted that the judgment was a consent judgment. Under City of Gardenia v. Rikuo a consent, or stipulated, judgment is one agreed upon by the parties and entered by the court to finally settle the dispute. Under Nogart v. Upjohn, consent judgments are not appealable. Thus, the Appellate Court held that the trial court had no authority to rule on the motion.
Furthermore, the Appellate Court rejected Howeth's argument that the trial court could give summary enforcement under California Code of Civil Procedure Section 664.6. The Appellate Court reasoned that 664.6 requires a motion at trial that the trial court retain jurisdiction, and would be too limited in this case anyway. It would deny Coffelt full judicial rights as to whether the agreement was in fact violated.
[/sociallocker]
The Appellate Court noted that the appropriate procedure to seek enforcement of a court order is contempt.
Sponsored by: Ted Broomfield Law. Ted Broomfield is a leading San Francisco Bay Area personal injury, privacy and landlord tenant attorney.
Source: http://www.courts.ca.gov/opinions-slip.htm
Return to http://www.lawinformation.info.