California can discipline professionals when they use alcohol dangerously, even outside of their profession.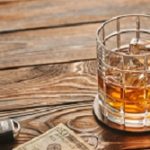 A state of California administrative agency that governs a profession may subject a licensed professional to discipline for misdemeanor DUI when such conduct was dangerous, and the pertinent business & professions code allows for revocation on such grounds.
In Walker v. the Physical Therapy Board of California, the Physical Therapy Board disciplined Walker after Walker was convicted of misdemeanor DUI. Walker petitioned for a writ of mandamus to reverse. The trial court concluded that the DUI was not sufficiently related to Walker's profession for discipline.
However, the trial court did conclude that the DUI was evidence of "using alcohol in a dangerous manner," under California Board of Business and Professions Code sections 2239 and 2660. The trial court allowed the discipline on that basis.
On November 16, 2017, the California Court of Appeal Fourth Appellate District, Division One affirmed. The Appellate Court reasoned that using alcohol in a dangerous manner was unprofessional, and no nexus need be established between the actual act and professional error. Additionally, according to the opinion, a conviction is not required for the governing board to discipline, either.
Sponsored by: https://tedbroomfieldlaw.com a personal injury lawyer, who gets clients money remedies for car accidents and privacy violations.
Source: http://www.courts.ca.gov/opinions-slip.htm
Go back to the homepage of http://www.lawinformation.info.