Flouting a trial court's authority to order production of documents requested in discovery or providing contrary explanations for such conduct can result in heavy monetary sanctions, and even terminating sanctions.
In Padron v. Watchtower, D070723, California Court of Appeal, Fourth District, Division One, published November 9, 2017, the Appellate Court upheld the trial court's imposition of $4,000 per day sanctions, based on defendant Watchtower's willful violation of the trial court's discovery order.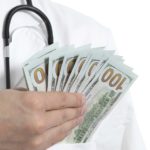 Watchtower Tract and Bible Society of New York ("Watchtower") is the publishing and distribution entity of the Jehovah's Witnesses Church. The Playa Pacifica Spanish Congregation ("Playa") of the Jehovah's Witnesses is a local Jehovah's Witnesses Church congregation.
Gonzalo Campos ("Campos") became an agent of Watchtower in 1980. Watchtower was aware that Campos had molested minor boys in 1982 and 1986. However, Watchtower never took any action to report Campos to the police or warn the families of the church congregations with whom Campos came into contact. In 1994, Watchtower received a written allegation that Campos had molested a third minor victim. Watchtower instructed Playa to investigate. Playa investigated and confirmed that Campos had molested the third victim, and confirmed that Watchtower knew of at least one prior molestation act by Campos.
Acting as an agent of Watchtower, Campos joined Playa, along with two other agents of Watchtower around 1997.
Osbaldo Padron was born around 1987. In either 1994 or 1995 when Pardon was either 7 or 8 years old he became associated with Campos through his family's involvement with Playa. Around that time Campos molested Padron.
Some time later, Padron sued Watchtower for multiple counts, including negligent supervision. The instant Appeal Court opinion deals with Watchtower's conduct during the discovery phase of that civil trial.
In the course of discovery, Padron made several requests for production of documents. Watchtower contentiously denied production. The trial court ordered a discovery referee. Watchtower continued to state simultaneously that it did not have certain records, and it could not release the documents, based on confidentiality. The trial court ordered documents to be redacted. Watchtower still did not comply. The trial court ordered terminating sanctions.
Terminating sanctions are the most severe trial court sanctions that can be awarded, and end the offending party's participation in the case. The practical result is that if a defendant is subject to terminating sanctions that defendant will lose by default.
Watchtower appealed. In their brief, Watchtower argued that the trial court must first impose monetary sanctions. Watchtower also stated that those monetary sanctions should increase depending on the length of the violation. The Appellate Court agreed with Watchtower and reversed the trial court's order for terminating sanctions.
The trial court then applied monetary sanctions. Watchtower immediately appealed stating that monetary sanctions were not warranted, that they did not have the documents requested, and that they needed to protect third parties' mentioned in those documents. The Appellate Court found that Watchtower was estopped from arguing against monetary sanctions. Judicial estoppel prevents a party from taking advantage of an argument that is contrary to a position that party took earlier in the same proceedings.
However, the Appellate Court also found that even without judicial sanctions, that it would uphold the sanctions on the merits. The Appellate Court noted that Watchtower had zealously advocated for its position multiple times, and lost each time. The Appellate Court noted that Watchtower used conclusory arguments arguing for identity protection, but without addressing why redaction did not address the matter. The Appellate Court indicated in dicta that continued willful violations of the trial court's authority could merit terminating sanctions.
The Appellate Court upheld the trial court's imposition of $4,000 per day sanctions.
Sponsored by: https://tedbroomfieldlaw.com
Source: http://www.courts.ca.gov/opinions/documents/D070723.PDF
Go back to our homepage: https://lawinformation.info