This article summarizes some of the holdings of the Appellate and California Supreme Court cases published today, November 30, 2017.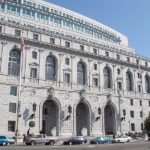 The Int'l Brotherhood of Iron Workers, et al. v. Nassco Holdings, November 30, 2017
Under the California WARN Act, employers have a duty to provide statutory notice under…[certain circumstances of this case], even if…layoffs [are] not permanent and [are] for less than six months.
The People of California v. Timothy Page, November 30, 2017
Approved by the voters in 2014, Proposition 47 (the "Safe Neighborhoods and Schools Act") reduced the punishment for certain theft- and drug-related offenses, making them punishable as misdemeanors rather than felonies. To that end, Proposition 47 amended or added several statutory provisions, including new Penal Code section 490.2, which provides that "obtaining any property by theft" is petty theft and is to be punished as a misdemeanor if the value of the property taken is $950 or less.
A separate provision of Proposition 47, codified in Penal Code section 1170.18, subdivision (a), establishes procedures under which a person serving a felony sentence at the time of Proposition 47's passage may be resentenced to a misdemeanor term if the person "would have been guilty of a misdemeanor under [Proposition 47] had this act been in effect at the time of the offense." (Pen. Code, § 1170.18, subd. (a).)
Holding: A person convicted before Proposition 47's passage for vehicle theft under Vehicle Code section 10851 may therefore be resentenced under section 1170.18 if the person can show the vehicle was worth $950 or less.
Santa Clara Waste Water Company v. County of Ventura Environmental Health Division, November 30, 2017
County of Ventura Environmental Health Division (the "Division") wrote to plaintiff, Santa Clara Waste Water Company ("SCWWC") that the Division intended to refer possible release of toxic waste water by Santa Clara Waste Water Company to the district attorney for further investigation.
SCWWC sues stating that an administrative hearing is first required to determine whether its chemicals constitute hazardous waste, before stating plaintiff's chemicals are hazardous prior to such a hearing. SCWWC files an anti-SLAPP motion to strike the Division's petition and complaint. (Code Civ. Proc., § 425.16.).
Holding: A police officer who witnesses a crime is not required to hold a hearing before a neutral magistrate before referring the matter to the district attorney. Neither is the Division. Even the government has first amendment rights. Anti-SLAPP motion granted.
State Farm General Insurance Co. v. Watts Regulator Co. 11/30/17 CA2/8
Plaintiff State Farm General Insurance Company and defendant Watts Regulator Company are members of a nonprofit organization (Arbitration Forums, Inc. or AF). Both signed the AF arbitration agreement many years ago. Effective January 1, 2015, AF noticed both that the agreement excluded product liability claims from the kinds of claims subject to compulsory arbitration under the agreement.
A few months later, plaintiff filed this lawsuit, alleging subrogated product liability claims against defendant arising from a loss that occurred in November 2012. Defendant filed a motion to compel arbitration, contending it had a vested right, under the AF arbitration agreement in effect before January 1, 2015, to compulsory arbitration of the claim.
The Appellate Court found no basis for any "vested right to arbitration" under the circumstances of this case. The Appellate Court affirmed the trial court's denial of defendant's motion to compel arbitration.