Sexual assailant, Joseph Monier, lost his procedural appeal to get a new trial on civil sexual assault claims on November 27, 2017.
The California Supreme Court ruled in the case F.P. v. Monier, S216566, filed on November 27, 2017 that the trial court's failure to file a statement of decision under Code of Civil Procedure Section 632 was not a failure to issue a decision and was not a miscarriage of justice. Thus Monier's request for a new trial was rejected.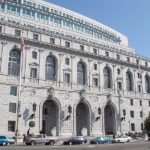 The California Supreme Court held:
"…that factual findings and legal conclusions in the judgment satisfied the statutory requirements. (Estate of Janes (1941) 18 Cal.2d 512, 514; Estate of Exterstein (1934) 2 Cal.2d 13, 15-16; Prothero v. Superior Court (1925) 196 Cal. 439, 443; Shaingold v. Shaingold (1923) 191 Cal. 438, 439; McKelvey v. Wagy (1910) 157 Cal. 406, 408; May v. Hatcher, supra, 130 Cal. at p. 628; Locke v. Klunker (1898) 123 Cal. 231, 239; Hopkins v. Warner (1895) 109 Cal. 133, 139.) Thus, even under the prior statutory language, it was not true, as defendant asserts, that a trial court's failure to issue a decision, separate from the judgment, setting forth its factual findings and conclusions of law necessarily meant that there was a failure to decide the case."
The trial court's judgment and award of $305,000 damages was sustained.
Sponsored by: Ted Broomfield Law, a leading Bay Area personal injury, privacy, and landlord-tenant law firm.
Source: http://www.courts.ca.gov/opinions-slip.htm
Go back to lawinformation.info home page.