Attorneys' fees should not be awarded when agreed to under a different agreement than was the subject of the suit.
R.W.L. Enterprises v. Oldcastle was a contract dispute. The parties entered into at least two agreements: (i) the 2001 dealer agreement; and (ii) the 2010 dealer agreement.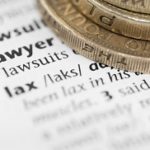 In 2013, RWL sued Oldcastle for breach of the 2001 dealer agreement. RWL won, and subsequently moved for attorneys fees as the prevailing party. The trial court awarded attorneys fees, per the 2010 agreement.
The trial court relied on Civil Code Section 1642. The code states that "Several contracts relating to the same matters, between the same parties, and made as parts of substantially one transaction are to be taken together." California Civil Code Section 1642.
However, the Court of Appeal found that the exclusive dealer agreement and credit agreement were not substantially one transaction. Thus, the attorneys' fees provision in the 2010 agreement did not apply to the matter on which RWL had prevailed. So, RWL was not entitled to attorneys' fees.
Sponsored by: https://tedbroomfieldlaw.com
Source: http://www.courts.ca.gov/opinions-slip.htm
Return to http://www.lawinformation.info.