A two-page summary of the 76-page 2016 annual report of the Federal Judicial 9th Circuit. More than 61,000 new cases, presided over by more than 300 judges, justices & magistrates, who disposed of more than 218,000 matters in 2016.
Forward by Chief Judge Sidney R. Thomas
New case filings in 15 federal trial courts of the circuit numbered 61,035
Civil filings up 11.5% vs. a 5.2 drop in criminal filings
Civil filings represent 79.5% of the case load (48,523)
Pro se litigants represent 17% of bankruptcy filings, 32% of new civil cases and 48% of appeals
Bankruptcy filings down 11.2%
Fairness, Wellness, Space & Security Committees met
New courthouse opened in LA and new design continues in Saipan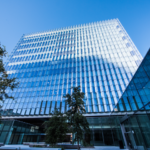 Numerous personnel changes. Among the notable was the passing of The Honorable Shirley Ann M. Hufstedler, in March 2016, aged 90. Justice Hufstedler was nominated by President Johnson, served from 1968 to 1979 and was the first woman to sit on the Ninth Circuit. Justice Hufstedler eventually became the first secretary of the then-newly-created U.S. Department of Education under President Carter.
Ninth Circuit Overview
Established in 1866
Districts include: Alaska, Arizona, Central California, Eastern California, Northern California, Southern California, Hawaii, Idaho, Montana, Nevada, Oregon, Eastern Washington, Western Washington, the U.S. Territory of Guam and the Commonwealth of the Northern Mariana Islands.
Court of Appeals – 29 authorized & 4 vacant. District Courts 116 authorized judges & 15 vacant, with 105 full-time magistrates and 9 part-time. Bankruptcy 68 full-time judges & 5 temporary.
Magistrates added
Deborah Barnes; Mary K. Dimke; Timothy J. Cavan; Steve Kim; Lynette Kimmins; Jolia A. Russo; Kenneth J. Mansfield; Andrew G. Schopler; Youlee Yim You.
Senior Judges added

Susan R. Bolton; Robert C. Jones; Richard R. Clifton; Robert S. Lasnik, Marilyn L. Huff; Diarmuid F. O'Scannilain; Dean D. Pregerson; Marsha J. Pechman; James L. Robart; Barry G. Silverman; Neil V. Wake; Chriistina A. Snyder
Passings
Shirley Ann M. Hufstedler and William J. Laslow
Two Technology Newsletters
2nd "Carpe Data: A Guide for Ninth Circuit Magistrate Judges When Reviewing Government Applications to Obtain Electronic Information."
In 2016, the Magistrate Judges Executive Board authorized a new newsletter focusing on the legal complexities of eDiscovery. "Bits and Bytes," a biannual publication on how eDiscovery issues.
Recognition & Service
Judge Trish Brown of the U.S. Bankruptcy Court regularly teaches finance and bankruptcy basics at the Coffee Creek Correctional Facility south of Portland that houses 1,300 female prisoners.
Senior Circuit Judge J. Clifford Wallace of the U.S. Court of Appeals for the Ninth Circuit won the prestigious A. Sherman Christensen Award.
Chief Judge Emeritus Procter Hug, Jr., of the U.S. Court of Appeals for the Ninth Circuit. The bar's 2016 Presidential Award.
Other honorees: Circuit Judge Jacqueline H. Nguyen, 2017 Great Immigrants, Senior District Judge Stephen M. McNamee, the John Roll Award for Distinguished Service to the District of Arizona; Chief District Judge Virginia A. Phillips, Erwin Chemerinsky Defender of the Constitution Award; Chief District Judge Barry Ted Moskowitz, award from American Bar Association; Elizabeth A. "Libby" Smith, clerk of court for the District of Idaho, was named a recipient of the Director's Award for Outstanding Leadership
Two Hearings on Criminal Justice Act
Ad Hoc Committee to Review the Criminal Justice Act February 3-4 in Portland, Oregon, and March 2-3 in San Francisco
The committee has undertaken a two-year study of the CJA system, which provides legal counsel to indigent defendants facing criminal prosecution (66% of all criminal defendants) in federal courts
Topics included: conflicts of interest when involving judges in defense decisions, compensation and increasing budgeting.
Other Topics
Bankruptcy Dispute Resolution System
Pro Se Law Clerk Study underway
Courts of Appeal offered Habeas Corpus and Immigration training see legal guides: ca9.uscourts.gov
9th Circuit frequently hosted international visitors during year
July 11 – 14, 2016 Judicial Conference in Big Sky convened to improve administration of justice within the court. Topics: income & inequality, tribes & territories, post Ferguson policing, cognition & courtroom
Immigration attorney Robert B. Jobe was the recipient of the 2016 American Inns of Court Ninth Circuit Professionalism Award
Anthony R. "Tony" Gallagher, executive director of Federal Defenders of Montana received the 2016 John Frank Award
The Arizona, California and Guam essay contest "50 Years After the Miranda Decision: How Federal Courts Defined the Rights of the Accused" received 700 submissions
Circuit Judge M. Margaret McKeown of the U.S. Court of Appeals for the Ninth Circuit traveled to Nuremberg, Germany, to take part in the 10th annual International Humanitarian Law Dialogs
District Judge Manuel L. "Manny" Real of LA celebrated 50 years on the bench
Hawaii's William S. Richardson School of Law, offered the fifth and final session of the Pacific Island Legal Institute on July 25-29, 2016, in Hilo, Hawaii
John Boden and Rhonda M. Langford were among the administrative changes this year
The ribbon cutting ceremony for the "Cube," the new LA courthouse occurred on October 13, 2016
The James R. Browning United States Courthouse in San Francisco, considered to be one of the U.S.'s most beautiful public buildings and listed in the National Register of Historic Places in 1971 received renovation to its mosaics
Facts & Figures
New appeals filed with the Ninth Circuit numbered 11,473 in fiscal year 2016, down 3.3 percent from 2015, represented 19% of all Federal Appeals
The Ninth Circuit disposed of 11,798 cases in FY 2016, down 2.1%. The court's pending caseload was reduced by 2.4% to 13,334 cases from 13,659
In the Ninth Circuit in FY 2016, the median time interval from filing of a notice of appeal to final disposition was 15.2 months, up 7.8% from 14.1 months in the prior fiscal year
Central California represented 16.3% of the original pleadings in 2016
Calendar year 2016 ended with 103 pending death penalty cases and there have been a total of 75 executions by states within the circuit since 1976
Total new case filings numbered 61,027, up 7.6% from FY 2015. The circuit accounted for 17.7 percent of all filings nationwide which totaled 350,915
Sponsored by: https://tedbroomfieldlaw.com
Source: https://www.ca9.uscourts.gov/judicial_council/publications/AnnualReport2016.pdf