The Appellate Court of California affirmed a $575,000 jury verdict for false arrest by the SFPD. The award of $2.0 million in attorney's fees and costs was also upheld.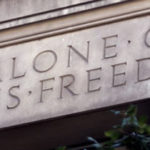 Bret Cornell was a police academy graduate. One morning in 2010, Cornell was jogging in Golden Gate Park. He took a short rest near "hippy hill." Some San Francisco Police Officers thought he looked suspicious. Cornell resumed his job and the police officers gave chase without identifying themselves. While in the trees, one police officer drew his gun and Cornell heard him say, stop or I'll shoot you.
Eventually Cornell was arrested and cited for resisting arrest. He was tested for drugs but the test was negative.
The trial court awarded $575 thousand in damages and over $2.0 million in attorney fees and costs.