On November 1, 2017, the San Francisco Government Audit and Oversight Committee recommended that the city of San Francisco approve a $300,000 settlement to Kevin Smith for injuries sustained due to alleged negligent road maintenance.
On July 10, 2015, Smith was bicycling southeast on 8th near Minna. Smith hit a depression in the road and fell from his bike. Smith states that he sustained bodily injury and shock to the nervous system. Pleadings stated that the City and County of SF had been negligent in maintaining the road.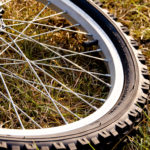 Smith was represented by the law firm Callaway & Wolf.
Jane Kim, Aaron Peskin and London Breed are the members of the SF Board of Supervisors who sit on the Government Audit and Oversight Committee. They voted 3-0 to recommend the settlement.
Sponsored by: tedbroomfieldlaw.com, a personal injury lawyer.
Sources
SF Board of Supervisors Government Audit and Oversight Committee: http://sfbos.org/meetings/46