The Ninth Circuit Court of Appeals is offering prizes to winners of a contest for students in grades 9-12. Students can submit an essay, or a video, or both. The last day to make a submission is April 1, 2018. The theme of the contest is "The 14th Amendment 150 Years After Ratification: What Does Equal Protection Mean to Students?"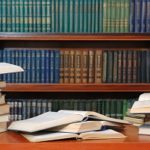 The contest is open to young people in Alaska, Arizona, California, Hawaii, Idaho, Montana, Nevada, Oregon and Washington, along with the U.S. Territory of Guam and the Commonwealth of the Northern Mariana Islands.
A total of $7,000 in cash prizes will be awarded. The top three finishers in both the essay and video competitions will receive $2,000 for 1st place, $1,000 for 2nd place and $500 for 3rd place. The 1st-place winners along with a parent or guardian also will be invited to the 2018 Ninth Circuit Judicial Conference in Anaheim, California.
Contest rules and other information are available now from the contest website:
http://www.ca9.uscourts.gov/civicscontest. Entries will be accepted beginning February 1, 2018.
The deadline for entries will be April 1, 2018. Finalists will be announced in May and the winners
in June.
For more information about the Ninth Circuit Civics Contest, please contact the Ninth Circuit Office of the Circuit Executive via telephone (415) 355-8973 or email civicscontest@ce9.uscourts.gov.
Sponsored by: Ted Broomfield Law. Ted Broomfield is among the top San Francisco Bay Area personal injury and landlord-tenant attorneys.
Source: http://cdn.ca9.uscourts.gov/datastore/ce9/2018/01/02/Rev2_2018_Civics_Contest_Announcement.pdf
Return to the http://www.lawinformation.info homepage.
Please follow and like us: